We run an on-site café and charity shop called Refreshed which aims to be a welcoming and friendly presence to everyone who comes through the doors. Refreshed is open from 11am to 3pm on Wednesday's, Thursday's and Friday's, serving hot food until 2pm each day.
The café menu includes homemade soup, corned beef stew, bacon butties, toasted sandwiches, jacket potatoes and homemade cakes.
The charity shop stocks everything you would expect to see – women's, men's and children's clothes, books, bric-a-brac and children's toys all at very reasonable prices.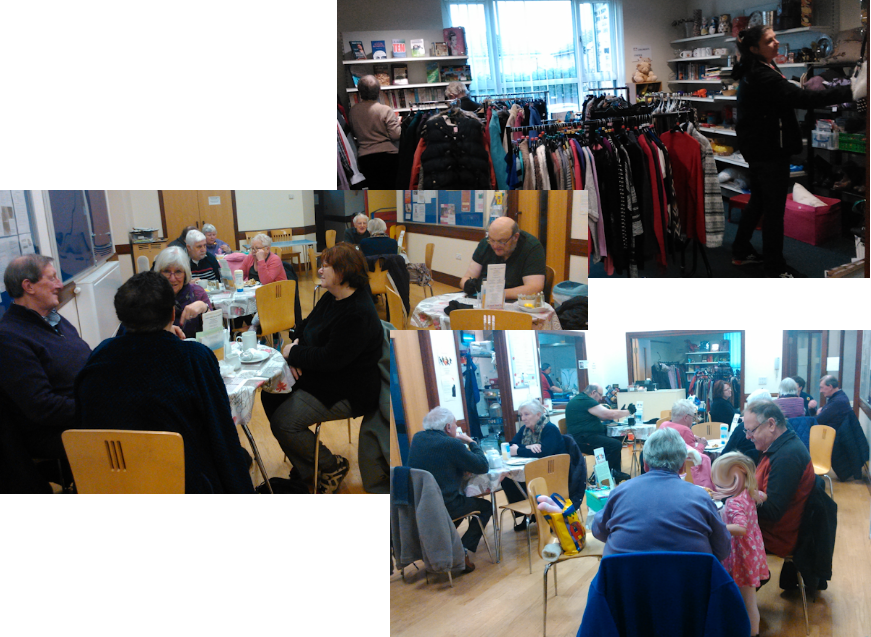 Both the café and charity shop are staffed totally by volunteers with all monies raised going towards the work of the church.  Refreshed regularly collects money for outside causes such as the Bradford North Foodbank.
For further information, please contact Marguerite Sobol, our Refreshed Pastor either via email [email protected] or on 07857 543413.
To donate goods to the charity shop, just call in during opening hours or ring Marguerite to arrange collection.