Bolton Villas Family Church is a family-friendly Christian congregation made up of various different cultures, ages and backgrounds. We believe we are part of the body of Christ and as Jesus people we aim to:
Talk, Walk and Share Jesus, inviting others to meet Jesus and Live the Jesus Way.
Find out more about what we believe by looking at our What We Believe page.
Hatch, Match and Dispatch!
We love to celebrate life, and as such we would love to be able to help you celebrate important occasions such as these. Births, marriages and funerals are all parts of life that need to be celebrated or remembered and that is best done with God's blessing.
Blessings, Thanksgiving and Dedications
Having children in our lives is a real privilege. If you would like to know how you could celebrate the birth or adoption of your child please contact our Minister, Ashley Evans [email protected].
Weddings
We believe in the traditional understanding of Christian marriage and so only conduct marriages between a man and a woman, our building is not registered for the marriage of same-sex couples. Please contact our Minister Ashley to discuss booking a wedding.
Our standard wedding fees, including hiring the church, a rehearsal, the minister, a pianist, a steward and sound desk attendant is £450. If you are looking to get married but cannot afford the fees then please don't let this put you off, please speak to us as we may be able to help.
Funerals
Our Minister Ashley is available to conduct Christian funerals, additionally the church may also be hired for funeral services. Please contact Ashley for more details [email protected].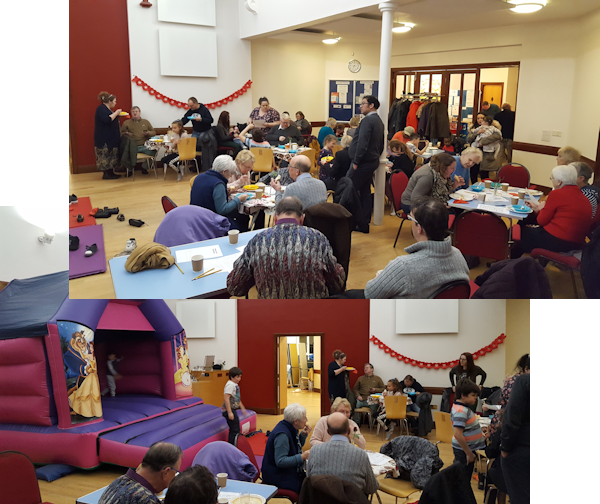 Room Hire
Our Main Hall/Sanctuary Space is available for group bookings and parties. The hall is only available to be booked during times when Refreshed is open (Wednesday, Thursday and Friday 11am to 3pm) and on Saturday's with prior agreement.  We can supply tables and chairs (full size and small), there is also sufficient space for a good-sized bouncy castle. We also have two smaller rooms available: the Snug (which seats 10 people) and the Cafe Space (seating approx 20 people).
To check availability and cost please contact Marguerite Sobol our Refreshed Pastor via email [email protected] or phone 07857 543413.
History
Bolton Villas Family Church is a part of God's family in Wrose, Bradford. The church began as a house group in one of the nearby Villas in the late 1800's. In 1900 the community, with support from a wide range of Christian communities were able to build a place dedicated to Christian worship on the corner of Livingstone Road and Wrose Road – our present building.
Our building has been extended and refurbished several times over the past 100+ years, but we have always sought to 'BE GOOD NEWS' to our local community in Wrose. We do this in all sorts of ways: by providing a place of worship and Christian teaching; space for community groups to meet; groups for both young and old to gather; and generally by being a church for the whole family. We seek to meet with, pray for and support this our community which God loves with an everlasting love.
These eight Foundation Stones were laid when the church was first built in 1900. They are a visible reminder as to the different communities that came together to ensure that our church could be built. Since then our building has been extended a couple of times, the most recent in 2009 when we had a new foundation stone laid.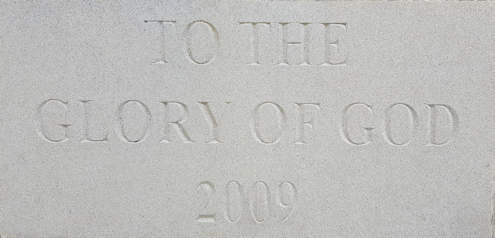 Wrose Christians Together
We often work together with the other Christians in Wrose:
As a group of local Christians we work together to tell of the Good News that God loves everyone lives and works in Wrose and wants them to hear the glorious message of Salvation, a message of forgiveness and of being made whole through Christ Jesus.
Charities and Missions
Bolton Villas Family Church is proud to support several local, national and international charities and organisations. These are just a few of them: